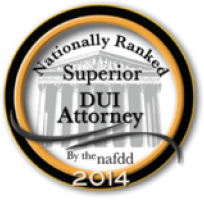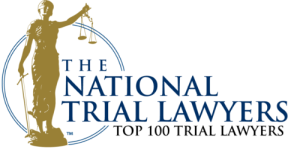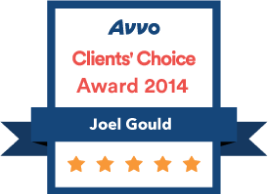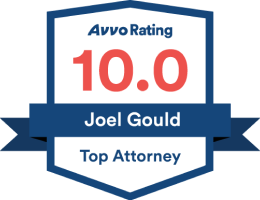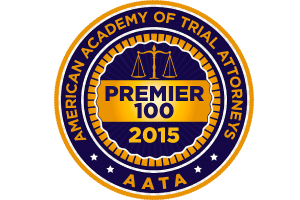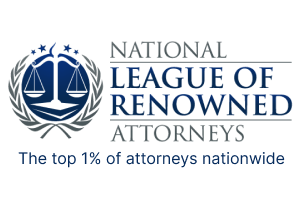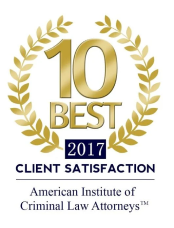 DUI Defense
Drunk Driving Attorneys Assisting Chicago Residents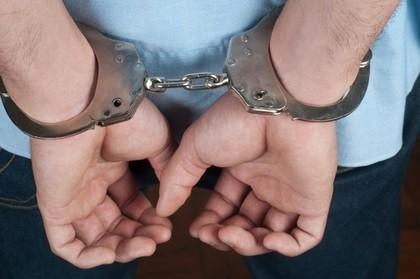 A conviction of driving under the influence (DUI) may impose a substantial burden. In addition to jail time and fines, a person convicted of DUI may lose his or her driver's license, miss work, be disqualified from certain potential jobs, and lose access to some educational opportunities. With so much at stake, it is imperative that a person facing prosecution for drunk driving consult an experienced criminal defense attorney as soon as possible after being arrested. In many cases, a prompt, thorough investigation into the circumstances of a defendant's arrest may result in a dismissal or at least a reduction of the charges. With 35 years of experience to guide him, Chicago DUI lawyer Joel Gould is nationally ranked as a superior DUI attorney by the National Advocacy of DUI Defense. He is available to speak with you about your legal rights following a drunk driving arrest.
Fighting DUI Charges in Illinois
Under Illinois law, the offense of driving under the influence is defined as the operation of a motor vehicle while impaired by alcohol, cannabis, or drugs, including certain prescription medications. A driver whose blood-alcohol content (BAC) is .08 or greater is legally considered to be "under the influence," although drivers with a BAC of .05 to .08 may also be convicted if there is additional evidence of impairment. If a driver is pulled over on suspicion of DUI, the officer may ask him or her to submit to field sobriety testing. Failing a field sobriety test may create probable cause for an arrest. At that point, the driver may be asked to submit to a blood, breath, or urine test. Failing to submit to chemical testing may result in a statutory summary suspension of a defendant's driver's license.
There are many possible defenses to an accusation of DUI. For instance, if an arrest is made following an improper vehicle stop, the defendant may be able to move the court to exclude unfavorable results of an ensuing blood test under the "fruit of the poisonous tree" doctrine. Likewise, if a field sobriety test or chemical breath test was not properly administered, the defendant may be able to have the results of these tests excluded. Without such evidence, it may be possible to have the DUI charge dismissed or at least reduced to a less serious offense.
It is important that a person accused of DUI exercise the right to retain an attorney to defend him or her to the fullest extent of the law. The penalties for drunk driving increase with each subsequent conviction, and a person convicted four or more times may have his or her driving privileges revoked for life. A person convicted of two or more DUI offenses may be required to install a Breath Alcohol Ignition Interlock Device (BAIID) on his or her vehicle. Even a first-offense DUI may result in the suspension of driving privileges for six months. In addition, the penalties for even a first conviction may be substantially increased if an aggravating factor was present, such as when the driver had a BAC of .16 or greater or when a child under the age of 16 was in the car at the time. Generally, a first or second offense is charged as a misdemeanor, but subsequent charges may be brought as felonies.
Protect Your Rights by Enlisting a DUI Lawyer in Chicago
Driving under the influence is a serious crime that may lead to a wide range of penalties, including possible incarceration, fines, the loss of driving privileges, the installation of an interlock device, the completion of an alcohol or drug abuse treatment program, or a requirement to carry very expensive, high-risk automobile insurance for a long time. If you have been charged with a DUI or need assistance getting your driver's license reinstated following a conviction, Chicago DUI attorney Joel Gould offers a free consultation. To schedule your appointment, call 773-281-8744 or contact us online. Named among the "Top 100 DUI Defense Trial Lawyers" by the National Trial Lawyers, Joel Gould handles DUI and other criminal matters throughout Cook, DuPage, Lake, McHenry, Will, and Kane Counties. The Joel Gould Law Offices also serves Illinois residents who need a police misconduct attorney to hold law enforcement accountable for violating their rights. Mówimy Po Polsku!
Get in Touch
1

Free Consultation

2

Mówimy Po Polsku

3

Contact Us Today
Fill out the contact form or call us at 773-281-8744 to schedule your consultation.