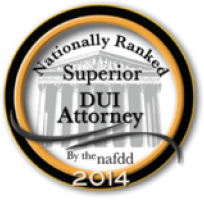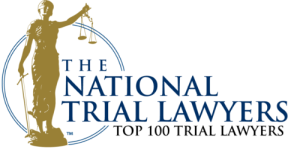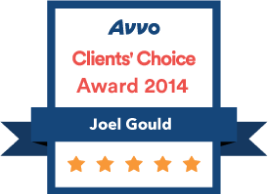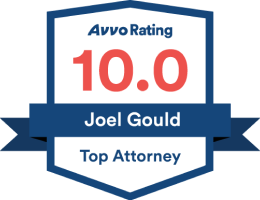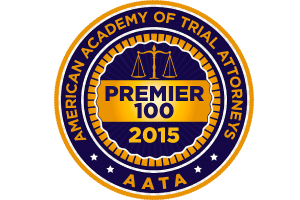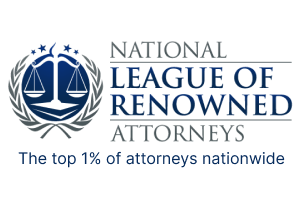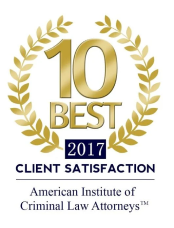 Chicago Criminal Defense & Personal Injury Lawyer
Chicago Attorneys Representing Accident Victims and Criminal Defendants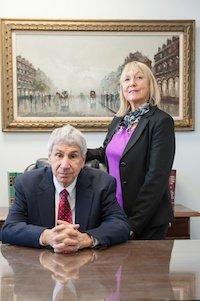 If you were injured as a result of someone else's carelessness, you have legal rights to assert. You should pursue the compensation that you need to recover from your injuries. Whether you were injured in a motor vehicle accident, by medical malpractice, by a defective product, in a slip and fall, or in another accident caused by someone else, you should consult a Chicago personal injury lawyer to understand your options. The Joel Gould Law Offices navigates toward justice for accident victims.
Joel Gould also has over 30 years of experience defending clients accused of crimes, and in that time, he has handled more than 1,000 cases and more than 400 trials. The American Academy of Trial Attorneys recognized him as one of the Premier 100 Trial Lawyers in the State of Illinois in 2015. The National Trial Lawyers named him as one of the Top 100 Criminal Defense Trial Lawyers.
Most often, personal injury lawsuits allege negligence by the defendant. Generally, a plaintiff needs to prove their case by a preponderance of the evidence. In other words, they need to show that their version of events is more likely than not true. Negligence requires proof that the defendant failed to take proper care to account for the safety of others, and this caused the accident. Whether this standard is met depends on the circumstances that gave rise to the accident. Under 735 Illinois Compiled Statutes section 5/13-202, you have two years from the date that the cause of action accrued to bring a lawsuit to pursue compensation for your injuries.
Car Accidents
If your injuries resulted from a car accident, you may need to prove another driver's negligence. When the other driver is wholly at fault, the other driver's insurer should pay to compensate you for your losses. These may include medical bills, lost income and earning capacity, property damage, pain and suffering, and more. However, the other driver's insurance adjuster may examine the situation to see whether you were partially to blame. Illinois follows a doctrine of modified comparative fault. You will be barred from recovering damages if your fault for the car accident exceeded 50%, and you will receive a lesser amount of damages if you were at fault to a degree less than 50%. However, a personal injury attorney can help Chicago victims present evidence to show that they were not at fault.
Often, the outcome of a truck accident is catastrophic. There may be multiple victims with serious injuries. If the truck driver's negligence caused the accident, all of them may try to claim compensation from the truck driver's policy. However, it is important to look at other possible contributing causes of the accident. In some cases, it is possible to hold a trucking company liable under a theory of negligent hiring, negligent training, or negligent supervision. In other situations, a defective truck component or a dangerous road condition may be partly to blame.
Not every mistake made by a doctor or other health care provider qualifies as medical malpractice. To establish medical malpractice, a plaintiff will need to show that the health care provider owed a professional duty of care to the plaintiff, the health care provider's conduct fell below the professional standard of care, and this caused the plaintiff's damages. A plaintiff must retain an expert to establish what the professional standard of care was and how the defendant's conduct fell below that standard of care. There are certain procedural requirements for a medical malpractice lawsuit. If our Chicago personal injury attorneys represent you, we will need to attach to your complaint an affidavit declaring that we have consulted a health care professional who is knowledgeable about the medical issues integral to your case, who currently practices or teaches in the relevant medical area (or has done so within the last six years), and who has competence and experience in the subject matter of the lawsuit.
Nursing home residents are protected under Illinois and federal laws. Unfortunately, nursing homes do not always use the appropriate degree of care in connection with resident care. Some warning signs of nursing home abuse or negligence include a resident's pressure sores, unexplained fractures and bruises, personality changes, or withdrawal. When a nursing home resident's rights are violated, the nursing home may be held accountable civilly and criminally. For example, a nursing home may violate the Illinois Nursing Home Care Act if the staff use unnecessary restraints on a resident. In a civil lawsuit for nursing home abuse, it may be possible to recover compensatory damages. Punitive damages also may be available for egregious conduct. Our Chicago personal injury lawyers will seek all of the appropriate damages in your case.
The construction industry is an industry in which many injuries occur on a yearly basis. The breakneck speed of the construction industry can result in cutting corners and failures to take appropriate precautions. Construction workers injured in accidents on the job may be able to obtain workers' compensation benefits with regard to their own employer, and they may also have personal injury claims that they can pursue in court against other parties, such as subcontractors, suppliers, or manufacturers. When a bystander is injured in a construction accident, they may be able to sue under theories of negligence or products liability.
In Illinois, if you suffer a job-related injury or illness, you may be entitled to obtain workers' compensation benefits. Workers' compensation is a no-fault system. This means that you do not need to show that your employer was negligent or otherwise at fault in causing your injury or illness. However, you will need to establish that your injury or illness arose in the course of your employment. The first step in filing a workers' compensation claim is to give your employer notice in writing of the date and place of the injury-causing accident as soon as possible, and definitely within 45 days of the accident. Our personal injury lawyers can help Chicago workers assert their right to benefits.
Although a prosecutor must establish a defendant's guilt beyond a reasonable doubt, a tough standard, it is critical to retain an experienced criminal defense attorney as soon as you realize that you are being investigated for a crime. Generally, felonies are more serious crimes, while misdemeanors are less serious, but it is wise to retain an attorney to defend you against accusations of either felonies or misdemeanors. Our firm has decades of criminal defense experience and can represent you whether you have been charged with a drug crime, a violent crime, a sex crime, a gun crime, a traffic violation, or a theft crime. The crime with which you are charged will determine which elements need to be proven, as well as how severe the sentence will be if you are convicted.
In Illinois, you can be charged with a DUI if you are operating a motor vehicle while impaired by alcohol, marijuana, or other drugs, including prescription medications. You are considered to be under the influence if your blood alcohol content is .08 or more. However, you can be convicted if you are impaired when your blood alcohol content is somewhere between .05 and .08. There may be potential defenses to a DUI charge, even if you took a chemical test. For example, sometimes police officers fail to abide by a suspect's constitutional rights when pulling them over or arresting them, and these constitutional violations can result in a successful motion to suppress evidence.
Civil Rights and Police Misconduct
Unfortunately, Chicago is notorious for police misconduct. If your civil rights were violated, you may feel vulnerable, and you may assume that the police department will retaliate against you. Police misconduct includes excessive force, racial profiling, illegal searches, jail custody abuse or neglect, unjustified deadly force, false charges of resisting arrest, and misuse of police dogs. Under Section 1983, Title 42 of the U.S. Code, you can sue for violations of your federal constitutional rights, such as violations of the Fourth, Fifth, or Fourteenth Amendment. If you establish your case, you may be able to recover compensation for your physical and emotional harm.
Consult an Experienced Personal Injury Attorney in the Chicago Area
If you suffer injuries in an accident in Chicago or the surrounding cities, you should contact an experienced attorney to protect your rights. You also should not hesitate to get a dedicated advocate in your corner if you have been charged with a crime. At the Joel Gould Law Offices, we understand the challenges that you are facing, and we are ready to take the stress off you. Call us at 773-281-8744 or use our online form to set up an appointment to discuss your situation.
Get in Touch
1

Free Consultation

2

Mówimy Po Polsku

3

Contact Us Today
Fill out the contact form or call us at 773-281-8744 to schedule your consultation.