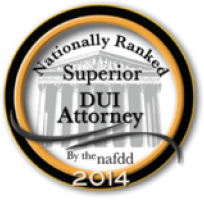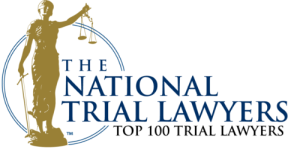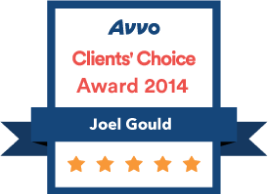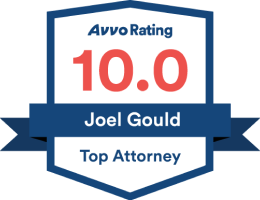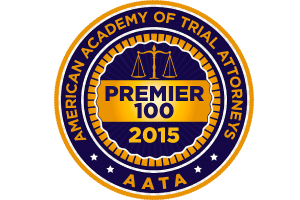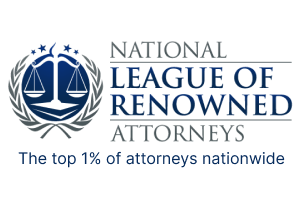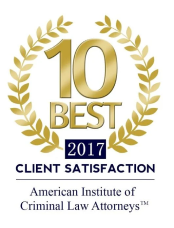 Construction Injuries
Chicago Construction Worker Accident Lawyers
The great boom and bustle of modern industry has pushed construction work to break-neck speeds. With that advance, injuries to workers have become common and serious. The Center for Disease Control (CDC) even tracks various illnesses and injuries to construction workers due to their frequency. It estimates that almost one in ten injuries across America happen to construction workers and that approximately five out of every one hundred of these employees are injured every year. In the sections that follow, the nature of construction injuries and the legal claims they implicate are discussed. Hopefully, this will help you if you are involved in such an accident or know someone that is.
Types of Injuries Sustained by Injured Illinois Construction Workers
Some injuries are more common than others in the context of construction zones. Some of the most common harms include the following:
Falls: This category of construction accidents far and away leads the field. This might be due to the fact that the site itself is undeveloped but it also could arise from company policy or managerial misconduct. Examples of falls include dropping from scaffolds, rooftops or rough terrain during construction or maintenance work. Injuries from construction falls are varied but often include broken bones, lacerations, torn ligaments, and head injuries.
Equipment: Construction requires large, complicated equipment and, unfortunately, with this great power can come serious injury. Cranes can drop items on you; jackhammers can disrupt your eardrums; skids can pile over on you. The need for safety is great around these tools because they can cause paralysis, concussions, and amputations.
Crushed and Collapsed: Construction sites are noisy. They have a lot of moving parts. Therefore, it is no surprise that many employees do not see things coming as they go about their day. However, as large trucks, carts, forklifts, and similar equipment typically inhabit these same areas, workers can easily get crushed and tragically do at times. Relatedly, construction employees often fall from scaffolds and other collapsing portions of the worksite. As a result of these accidents, they normally suffer a myriad of injuries.
Repetition: Construction work often requires employees to do the same thing over and over again and this can leave them vulnerable to a number of repetitive stress injuries. These problems can affect their joints, muscles, and bones and can have significant effect on their long-term health.
Substances: In certain situations, construction requires the use of toxic substances and harmful materials including lead, fire, and other items. These substances are always supposed to be handled carefully but as the adage goes, accidents happen. When they do, you can be exposed to burns, asbestos, black lung, and many other problems.
Types of Compensation for Injured Illinois Construction Workers
While the type of construction accident you have experienced may be unique, the types of compensation you are eligible to receive are spelled out under state and federal law. Some of the kinds of compensation you can receive include the following:
Economic Damages: Think of these as all the things you had to pay for out of your own pocket because of the construction accident: ambulance trips, ER visits, medications, rehabilitative care, lost wages due to recovery, and even property damage or loss.
Non-Economic Damages: Sometimes construction accidents harm you in intangible ways. You might have long-term pain and suffering, disability, and/or a disruption of your normal life. All those family vacations and soft ball games you had to miss can be included in this category. The law respects your right to compensation for these injuries through what is known under the law as non-economic damages.
Punitive Damages: The law recognizes a form of punishment known as punitive damages. These are not meant to compensate a victim; rather, they are meant to punish defendants that act egregiously or extremely recklessly. Also, the hope is that this punishment will deter others from doing the same thing in the future. Examples of conduct worthy of punitive damages in construction settings include when managers knowingly allow employees to use unsafe equipment or knowingly allow them to drink alcohol on the job resulting in injury to others.
Wrongful Death Damages: Unfortunately, construction workers sometimes die from accidents sustained on the worksite. When they do, their families and loved ones suffer unique injuries because of this terrible loss including lost financial support, lost consortium, lost companionship, and burial and funeral expenses.
Types of Claimsfor Injured Illinois Construction Workers
Generally, construction accident victims want to know what their case will look like and what form it will take. Here are the most common kinds of causes of action that they may file in civil court after enduring a construction injury:
Negligence: Negligence actions claim that someone unreasonably breached a duty and that that breach injured the plaintiff enough to cause some damage. There are four elements to a negligence lawsuit: duty, breach, causation, and damage.
Products Liability: Products liability cases are unique in that they implicate strict liability. This means that the plaintiff need not exhibit that the defendant acted unreasonably or wrongfully. Rather, they simply must show that there was a defect in the design/making/instructions of the product, the plaintiff used it as intended, and the defect caused the plaintiff injury. Typically, these suits are brought against manufacturers, distributors, or retailers.
Wrongful Death: Wrongful death actions allege that the defendant intended or negligently caused someone's death and that the surviving family suffered injuries as a result including monetary or non-monetary losses.
Workers' Compensation: If you are injured in a construction accident while on the job, you can file a workers' compensation claim, which will require your employer to compensate you subject to certain conditions. Under Worker's Compensation laws in Illinois, you do not need to prove your employer was at fault. You simply need to prove you were working and became injured through the course of your employment. Call our Worker's Compensation lawyers for more information on the types of compensation you can receive and whether you are eligible, as there are specific laws that apply to Worker's Compensation claims.
And remember, even if you have a worker's compensation claim, you may be able to recover compensation from third parties that may be at fault, such as a general contractor or other companies responsible for safety or products at the scene.
For a free consultation about your construction accident injury case, contact Joel Gould Law Offices today or call 773-281-8744. The Construction Accident Injury Lawyers at Joel Gould Law Offices handle cases in Chicago and throughout Illinois. They also work closely with some of the best personal injury and worker's compensation attorneys across the country on cases in other states and jurisdictions.
Get in Touch
1

Free Consultation

2

Mówimy Po Polsku

3

Contact Us Today
Fill out the contact form or call us at 773-281-8744 to schedule your consultation.