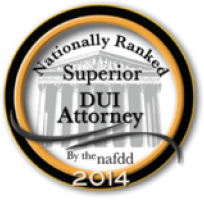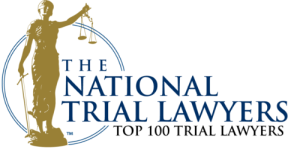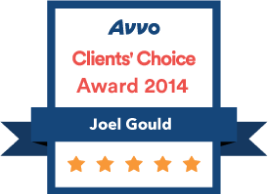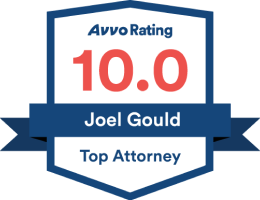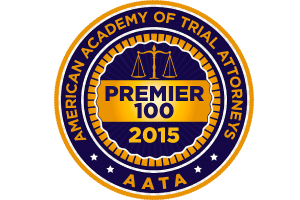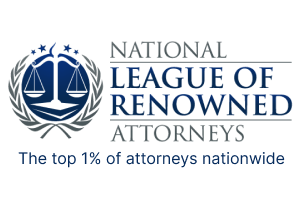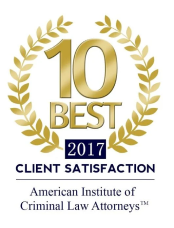 Sex Abuse
Personal Injury Lawyers Aggressively Advocating for Victims
If you are a survivor of sexual abuse, you may be able to bring a civil lawsuit for damages against your abuser and any parties that enabled his or her abuse. Children face a risk of sexual abuse by people outside their families in settings in which they are outside their parents' supervision. The Rape, Abuse & Incest National Network (RAINN) has reported that one in nine girls and one in 53 boys under age 18 are victims of sexual abuse or assault, and a significant percentage of victims experience post-traumatic stress. If your child or you were a victim of sexual abuse by an authority figure, you may be able to recover damages through a civil lawsuit. Our Chicago sex abuse lawyers can represent you in your claim.
Types of Sex Abuse
There are a number of different situations in which actionable sexual abuse may arise. It can occur in the form of childhood sex abuse, abuse of mentally disabled individuals, abuse in volunteer organizations, clergy abuse, workplace sexual harassment, day care abuse, school abuse, nursing home abuse, or police abuse. The abuse may involve unwelcome touching, harassment, indecent exposure, or another sexual action. It also may involve violence. You may be able to seek financial compensation for sexual abuse through a civil lawsuit brought under various tort causes of action. Tort claims can be pursued against perpetrators of sexual abuse, as well as third-party defendants. They are distinct from criminal prosecution, and they can be pursued regardless of the success of a criminal case.
Sex Abuse Lawsuits
It may be appropriate to take action against a powerful organization that was negligent in preventing or stopping childhood sexual abuse. Often, an individual perpetrator does not have the resources to pay damages to a victim of abuse. However, an organization may have significant assets and insurance to address the harm to a child. A sex abuse attorney in Chicago can investigate whether third parties may be named in the lawsuit.
In addition to the perpetrator of the sexual abuse, employers or other parties with a position of authority over the abuser may have legal liability for the abuse. Third-party defendants in civil lawsuits arising out of sex abuse can include schools, school administrators, businesses, landlords, bus drivers, Boy Scout leaders, religious institutions, foster parents, and hospitals and clinics.
The cause of action depends on the situation. A lawsuit against a third party may be based on the third party's responsibility to use reasonable care to protect you from sexual abuse or assault. A religious institution can also be liable for negligent hiring or negligent supervision, such as when a clergyman with a history of sex abuse abuses an altar boy. Often, employers or organizations that regularly retain volunteers hold information about past misconduct by an employee in a personnel file. For example, scoutmasters were sometimes removed from scouting for sexually abusing boy scouts, but sometimes a scoutmaster moved to a new location, where they registered again as a scout leader and abused other children. The employer's advance knowledge of the scout leader's unfitness may have been documented in files.
A Chicago sex abuse attorney may be able to hold a school liable if an employee teacher has a history of sexually abusing students, and the school failed to conduct a background check or take other hiring precautions. There are situations in which an employer has fraudulently concealed past sexual misconduct by an employee and allowed him or her to gain access to vulnerable children or others.
Through a civil lawsuit for childhood sexual abuse, it may be possible to obtain compensatory damages, which are damages intended to put you back in the position in which you would have been had the abuse not occurred. In a civil lawsuit involving sexual abuse, we may need to retain experts to help the jury understand the impact of the sexual abuse. For example, it may be necessary to retain an expert psychologist to testify on the extent of the damages arising from the sexual abuse. There are situations in which punitive damages also may be available.
Consult a Dedicated Sex Abuse Lawyer in the Chicago Area
If you were a victim of sexual abuse, or you are a parent of a child who has been sexually abused, you should consult Joel Gould Law Offices about your legal options. We represent people throughout Cook, DuPage, Lake, McHenry, Will, and Kane Counties. Mówimy Po Polsku. Call us at 773-281-8744 or contact us via the online form for a free consultation.
Get in Touch
1

Free Consultation

2

Mówimy Po Polsku

3

Contact Us Today
Fill out the contact form or call us at 773-281-8744 to schedule your consultation.