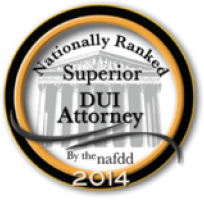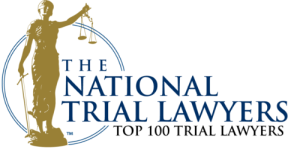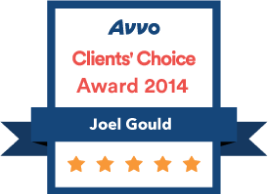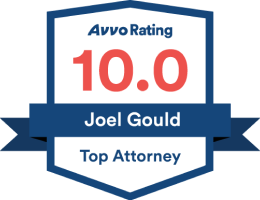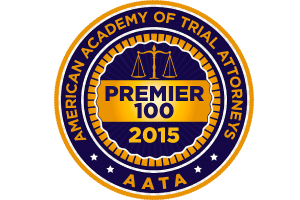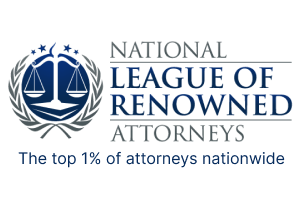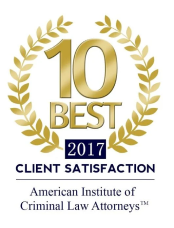 Boy Scouts of America Abuse
Chicago Lawyers Fighting for Victims of Sexual Misconduct
When a parent sends a child to Boy Scouts, they place their trust in this organization. Unfortunately, abuse has occurred in Boy Scouts of America, and numerous lawsuits have been filed against it. More than $20 million in damages has been paid to victims. Now, lawyers are filing claims for people who were sexually assaulted while participating in Boy Scouts. Boy Scouts recently filed for Chapter 11 bankruptcy and listed its assets at $1 billion-$10 billion. If you were sexually abused, or if your child was sexually abused by a Scoutmaster or another leader in the organization, our Chicago sexual abuse lawyers may be able to represent you in a lawsuit for damages arising out of Boy Scouts of America abuse. The identity of a victim can stay confidential in this process.
Boy Scouts of America Abuse
Victims of childhood sexual abuse often experience substantial pain, and this pain can manifest throughout the rest of their lives. Childhood sexual abuse may result in PTSD, depression, stress, flashbacks, substance abuse, eating disorders, or a desire to harm oneself. It can result in physical injuries, including contracting a sexually transmitted infection. A victim's ability to work and earn an income may be damaged by the effects of sexual abuse.
Institutions that put children in contact with adults should be held accountable when those adults perpetrate sexual abuse. The Boy Scouts of America are an example of this situation. They knew or should have known of sexual abuse within their organization, but they did not share the information with parents or take adequate measures to remove those perpetrators from contact with children.
Liability for Abuse
There are multiple causes of action under which you can pursue justice for childhood sexual abuse. Generally, these are all included in a single personal injury lawsuit. Causes of action that may be asserted in a childhood sexual abuse case involving Scoutmaster abuse in the Chicago area can include causes of action against the perpetrator, such as assault, battery, sexual abuse, intentional infliction of emotional distress, negligent infliction of emotional distress, and possibly false imprisonment. In most cases, an individual perpetrator does not have substantial resources, so it is often important to hold the Boy Scouts accountable for their role in the abuse.
Employers that fail to adequately screen a job applicant or supervise an employee who sexually abuses a child can be held liable under a theory of negligent hiring or negligent supervision. They can be held accountable if they knew or should have known that the perpetrator who abused the victim had committed sexual abuse before.
The statute of limitations is usually two years in Illinois, but when fraudulent concealment of a cause of action can be shown, the statute of limitations is extended to five years after you discover that you have a cause of action. Fraudulent concealment involves affirmative acts or representations that are calculated to induce a claimant to delay the filing of the claim or stop the claimant from discovering the claim. Generally, silence is not fraudulent concealment, but there is an exception that may apply to the Boy Scouts. When there is a special relationship or fiduciary relationship between a victim and an organization, silence may be fraudulent concealment, as Boy Scout leaders and volunteers were held out to the public as people that could be trusted and thus were given the opportunity to supervise children A special relationship is a relationship that gives rise to a duty to reveal material facts related to the existence of a cause of action.
Evidence of Prior Knowledge
The Boy Scouts have an internal filing system of scout leaders accused of sexual abuse. These files are known as the Ineligible Volunteer Files, or the Perversion Files, and they show that the Boy Scouts of America knew about the history of sexual abuse of children within their organization for nearly a century, and had maintained internal records and correspondence regarding reports from thousands of parents and victims about sexual abuse and other misconduct perpetrated by scout leaders and/or volunteers. Internal Files has also revealed that the Boy Scouts failed to take necessary steps to warn parents, scouts and the public about the serious risks posed to their children, which resulted in thousands of parents across the country happily handing over their children to scout leaders that the Boy Scouts knew were suspected of abusing children, resulting in more victims and more lives destroyed. Through a number of law suits and trials, the Boy Scouts have only recently disclosed this risk to parents and scouts.
For decades, the organization kept confidential files on scout leaders and volunteers who were accused of child sexual abuse or suspected of it. Many of these files were ordered to be made public in 2012 by the Oregon Supreme Court. The files included the names of the abusers, but names of victims were all kept confidential. The University of Virginia reviewed the files and found that there were almost 8,000 perpetrators and more than 12,250 victims from 1955-2016. The Los Angeles Times found that hundreds of these cases were never reported to law enforcement or kept a secret from family members. Around 14,000 children were abused by Scout leaders from 1965-1985, according to lawyers representing victims. Therefore, the total number of victims of Boy Scouts of America abuse may total more than 25,000.
The Ineligible Volunteer Files may contain evidence that could be helpful to you in proving a claim that the Boy Scouts knew or should have known that the person who perpetrated abuse against you had been accused of sexual abuse, and thereby establish the Boy Scouts' liability. In one lawsuit against the Boy Scouts, the records revealed an additional 350 possible sexual abusers, who were not included in the Boy Scouts' previously disclosed confidential files. It is believed many perpetrators are still unaccounted for, and new reports and allegations are being made weekly, as the truth comes to light.
Damages
We may be able to recover compensation for losses stemming from your sexual assault. Compensatory damages that may be secured include medical treatment, therapy, rehabilitation, disability, lost earnings, and pain and suffering.
Sometimes punitive damages are available when there has been particularly egregious misconduct. In 2010, an Oregon jury awarded $18.5 million in punitive damages to a former scout who was abused by an assistant troop leader when he was just 11 years old.
Consult a Sexual Abuse Attorney
If you were a victim of Scoutmaster abuse, or any abuse while you were in the Boy Scouts, or if you are a parent of a child who was abused as a Boy Scout, you should consult the Joel Gould Law Offices. We represent people throughout the country and especially in throughout the State of Illinois. This includes but is not limited to: Chicago, Cook County,
Chicago and throughout the entire State of Illinois, including but not limited to Cook, DuPage, Lake, McHenry, Will, Kane, McHenry, Kankakee, Woodford, Champaign Christian, Clark, Calhoun, and Coles Counties. Cases may involve, among countless others, scout troops that were part of the Boy Scouts of America Councils listed below:
Calumet Council
Chicago Area Council
Des Plaines Valley Council
Northwest Suburban Council
Abraham Lincoln Council
Buffalo Trace Council
Glacier's Edge Council
Greater Saint Louis Area Council
Illinois-lowa Council
Lincoln Trails Council
Lewis & Clark Council
Mississippi Valley Council
Northeast Illinois Council
Prairielands Council
Rainbow Council
Lincoln Heritage Council
Three Fires Council
W. D. Boyce Council
The Boy Scouts of America have Scout Troops in the following Illinois locations:
Chicago
Cary
Evanston
Schaumburg
Wadsworth
La Grange
Mendota
Naperville
Oak Forest
Palatine
Peoria Heights
Romeoville
Swansea
Wheaton
Cherry Valley
Joliet
Lombard
Palos Heights
Plainfield
Wilmette
Call us at 773-281-8744 or contact us via the online form. With the bankruptcy filing by the Boy Scouts, it's important to consult with a lawyer as soon as possible to investigate your case and know your legal rights.
Get in Touch
1

Free Consultation

2

Mówimy Po Polsku

3

Contact Us Today
Fill out the contact form or call us at 773-281-8744 to schedule your consultation.